This is a repost from the Lauren Nelson blog which has fabulous photos and ideas for hosting a flower crown party. If you are in the SF Bay Area, we host flower crown parties at our venue, The Headdress Workshop and many of the ideas that Lauren shares in this blog post can be duplicated with us.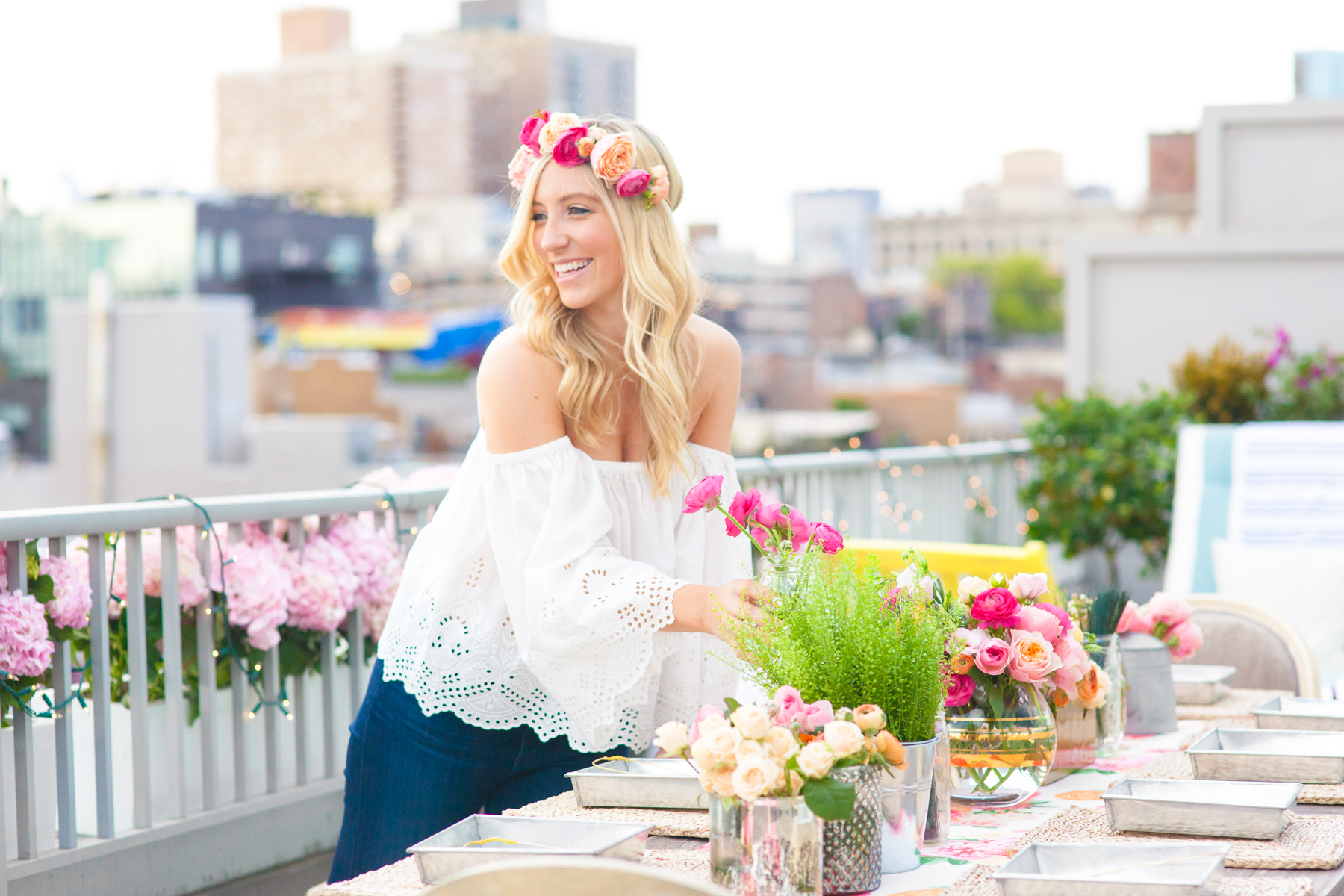 Note, we offer faux not fresh flowers at The Headdress Workshop because we want you to be able to wear the headdress you design over an over again.
If I could wear one accessory every day it would be a flower crown. How amazing would it be to have your favorite snap chat filter come to life?! Last week I had the chance to throw a flower crown party with the one and only Crown's by Christy and we literally had the best time ever!!! When you round up your girlfriends, are surrounded by city views, fresh blooms and rose & prosecco it's pretty hard not to have a great time! Below are my five tips on how to throw a flower crown party (or any party for that matter).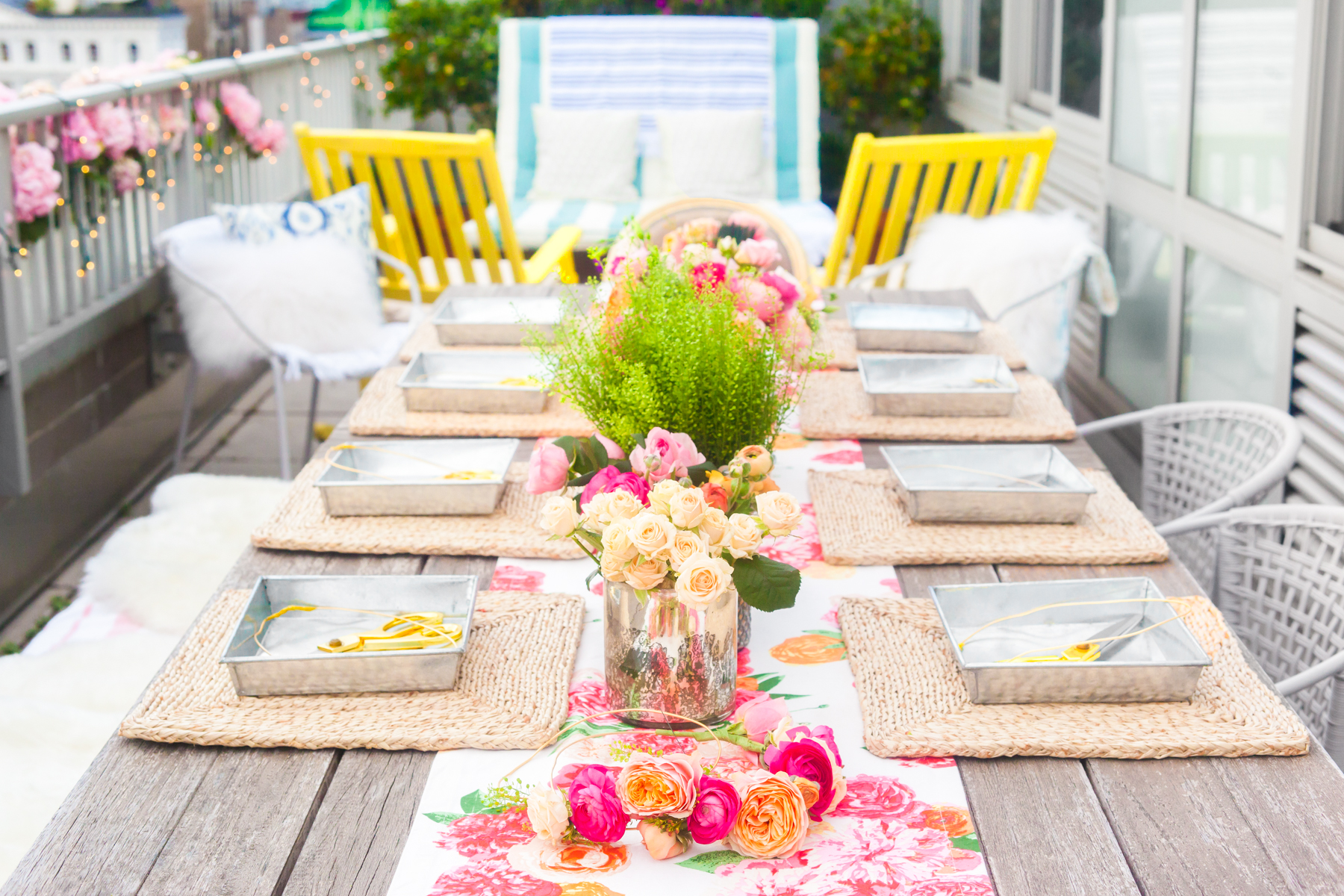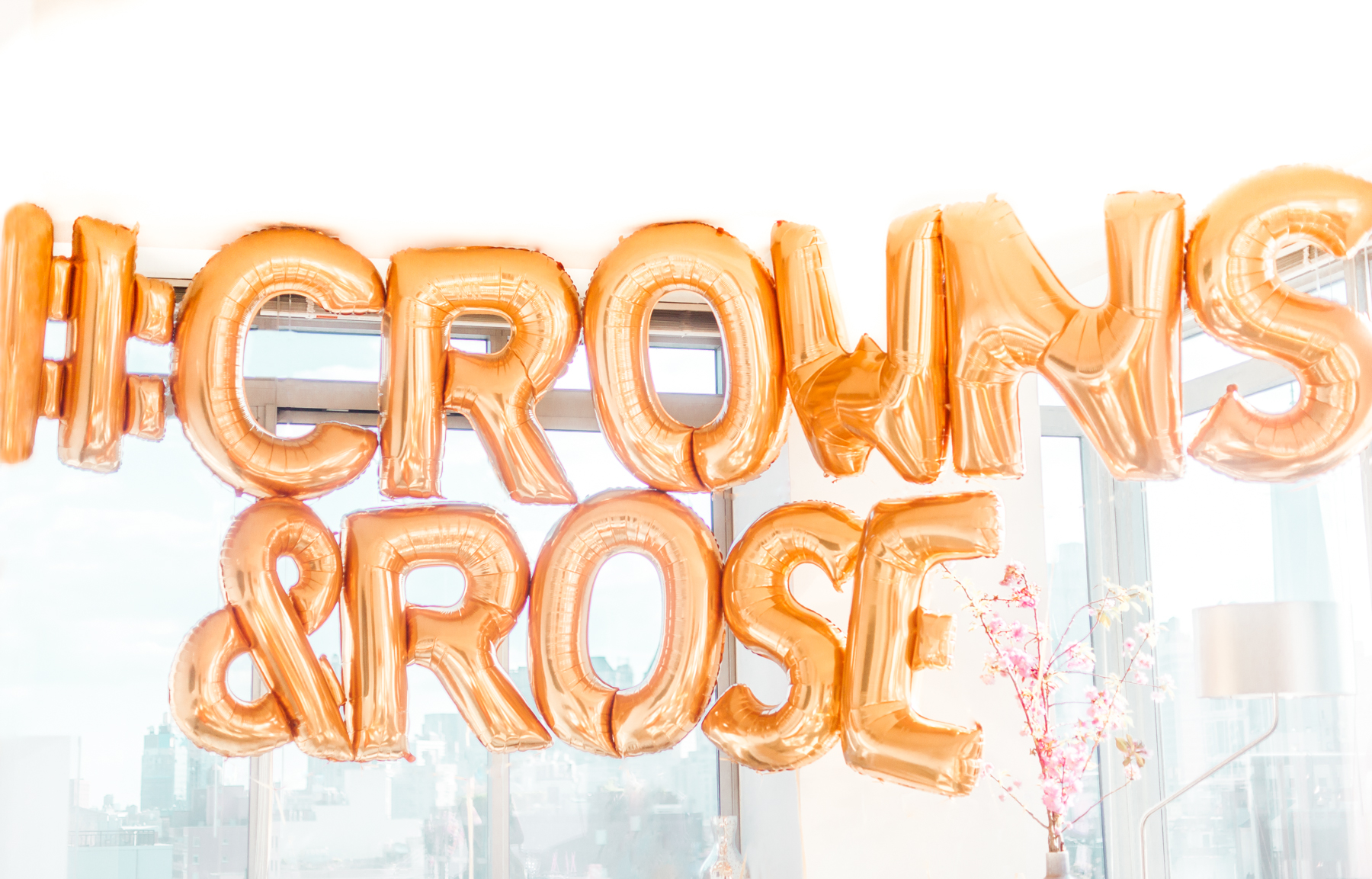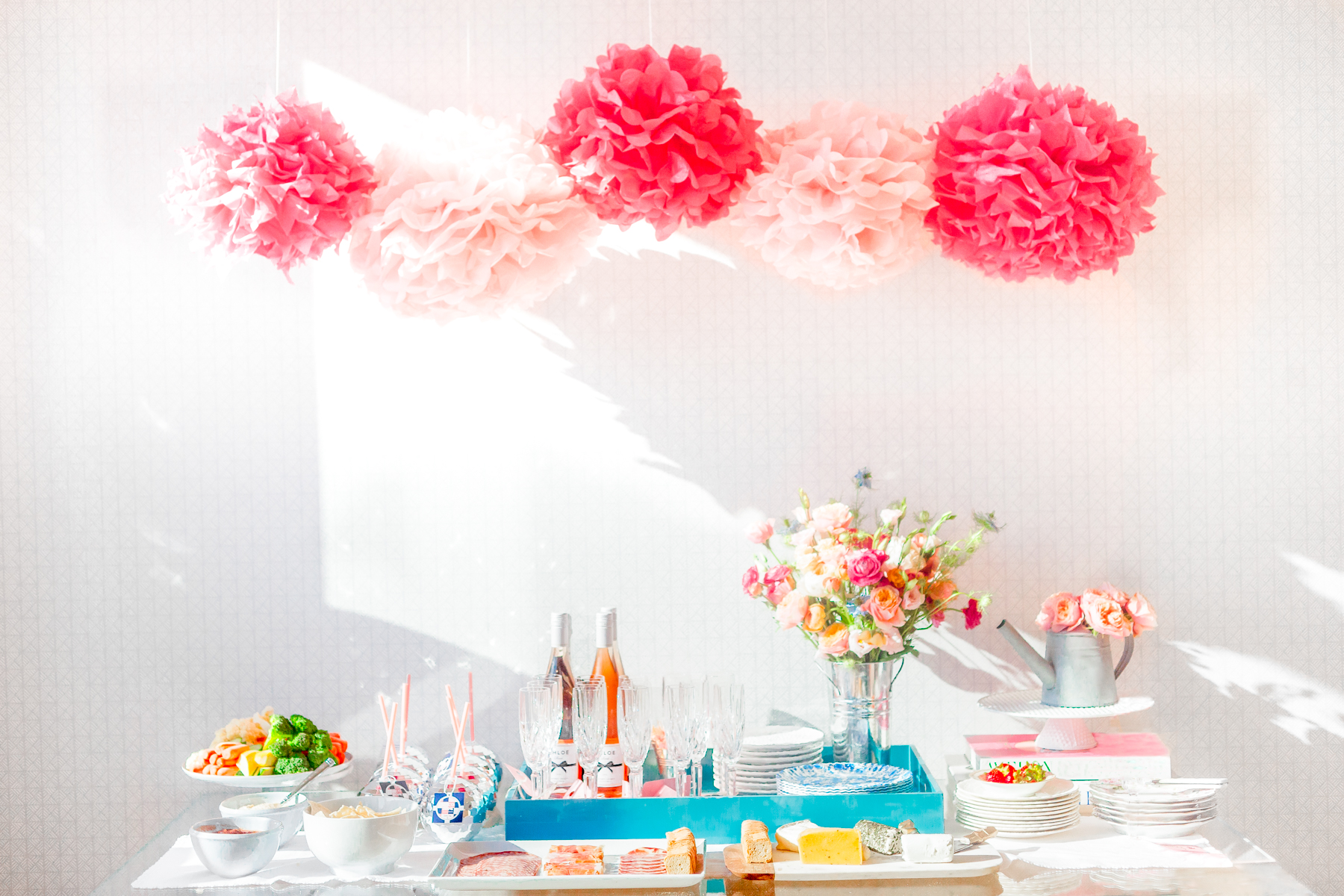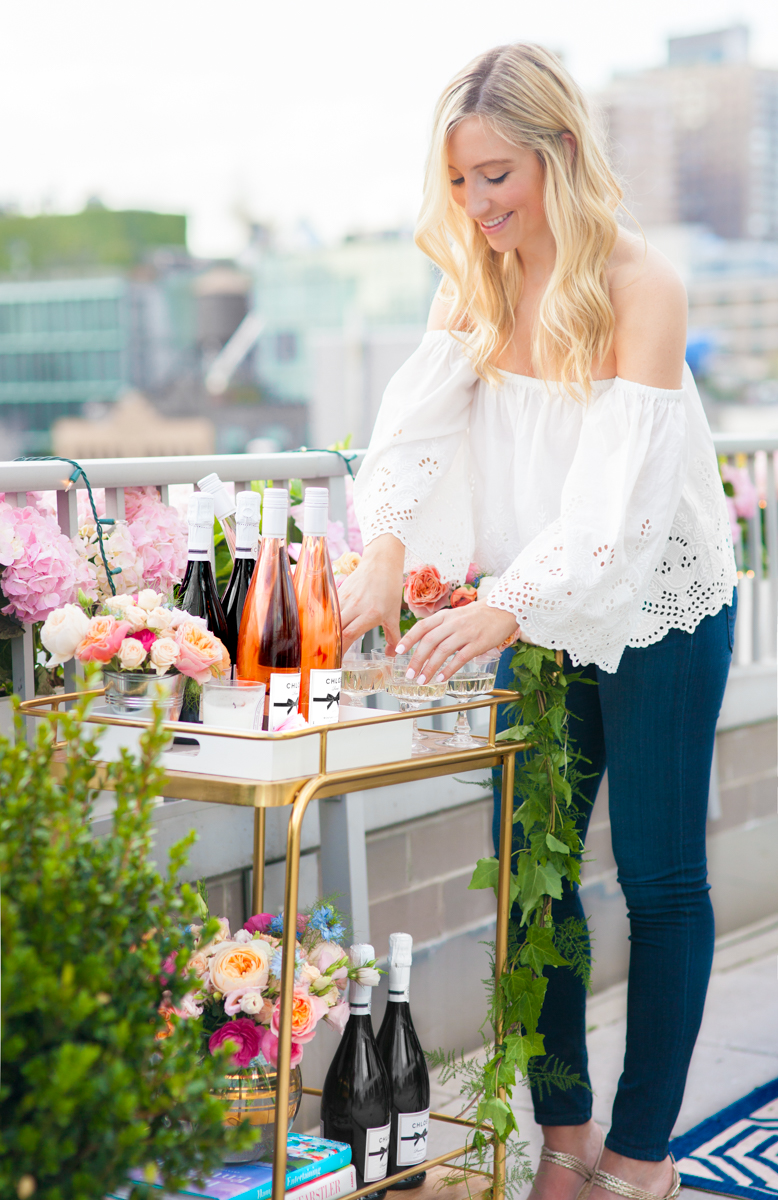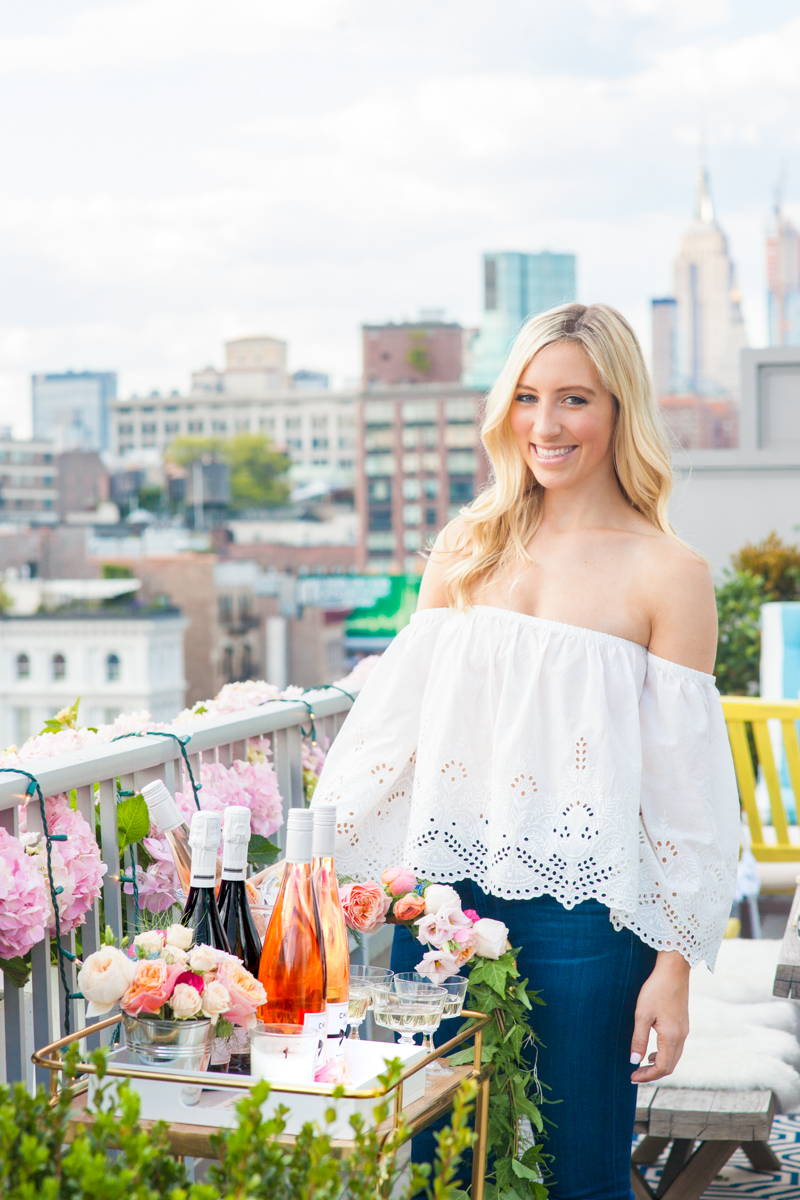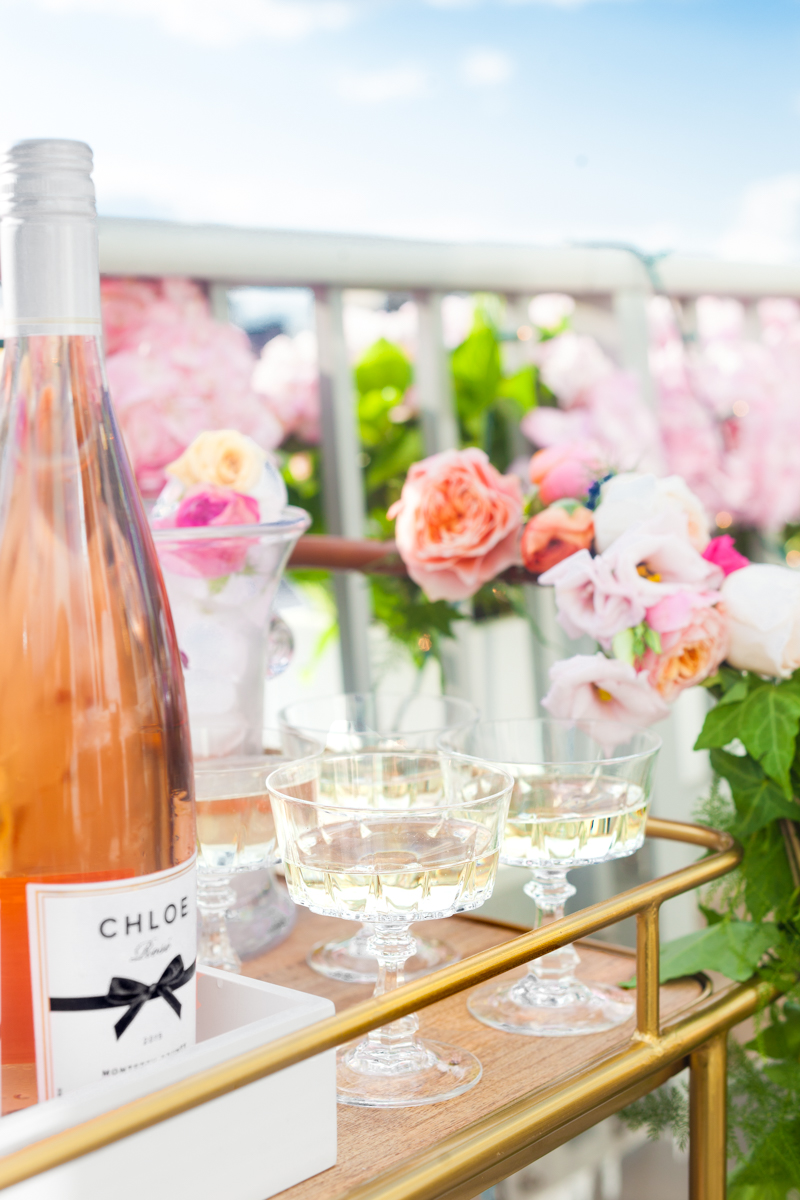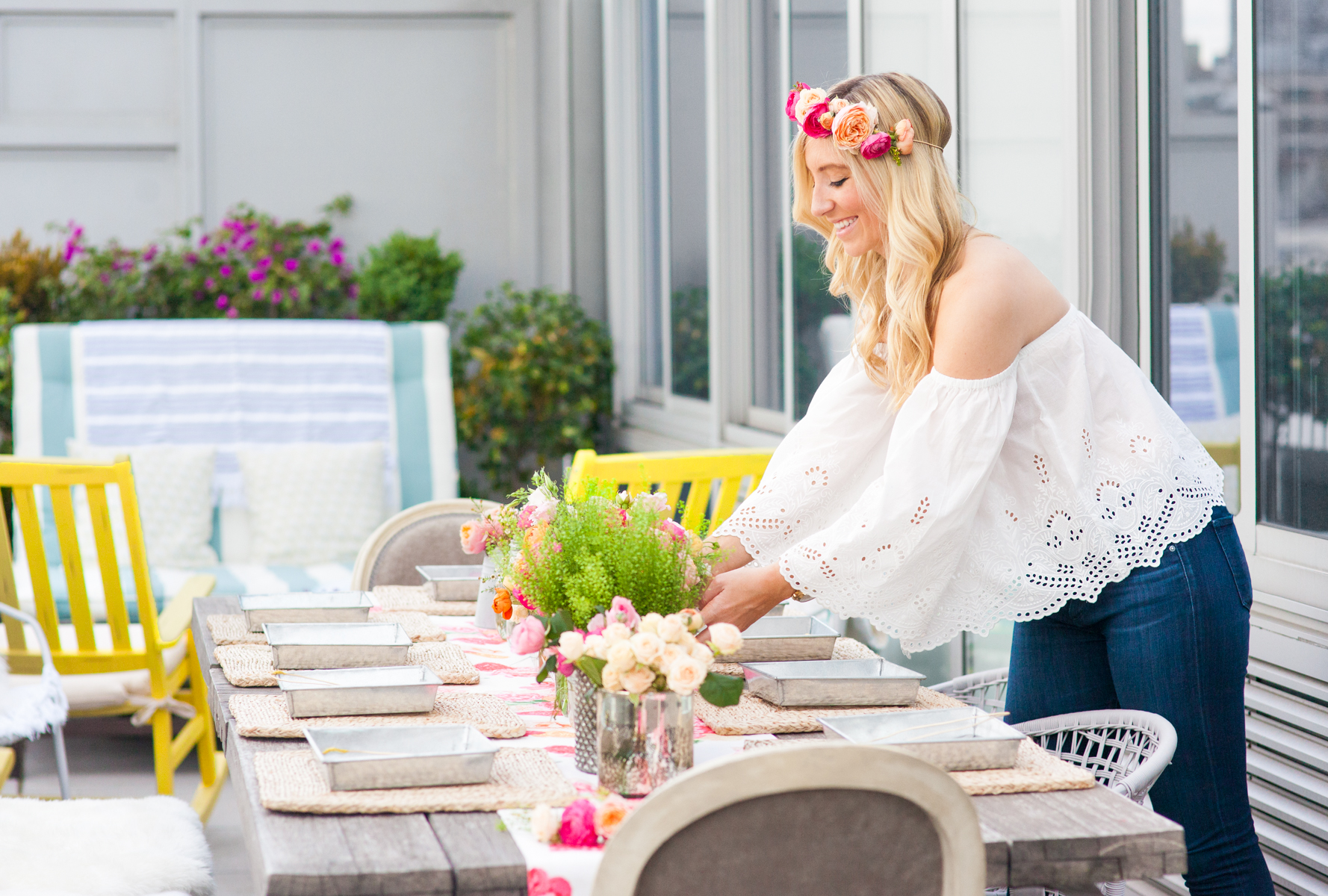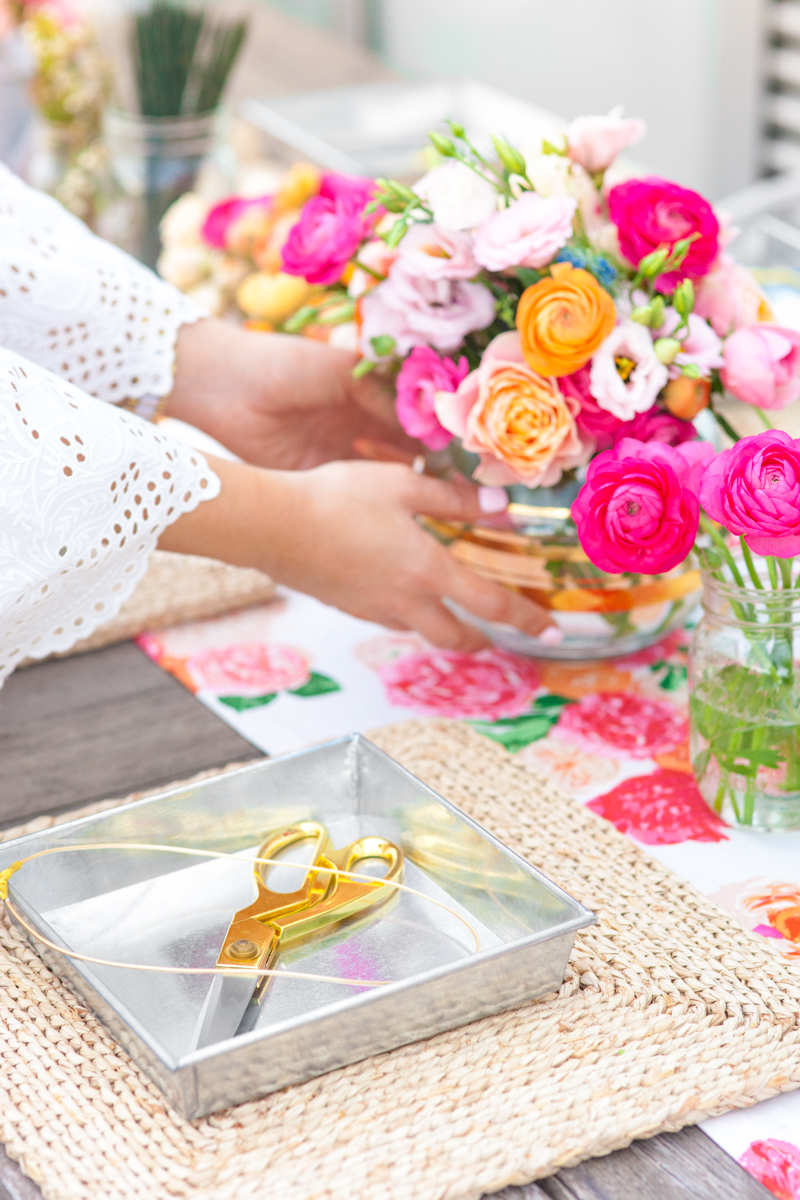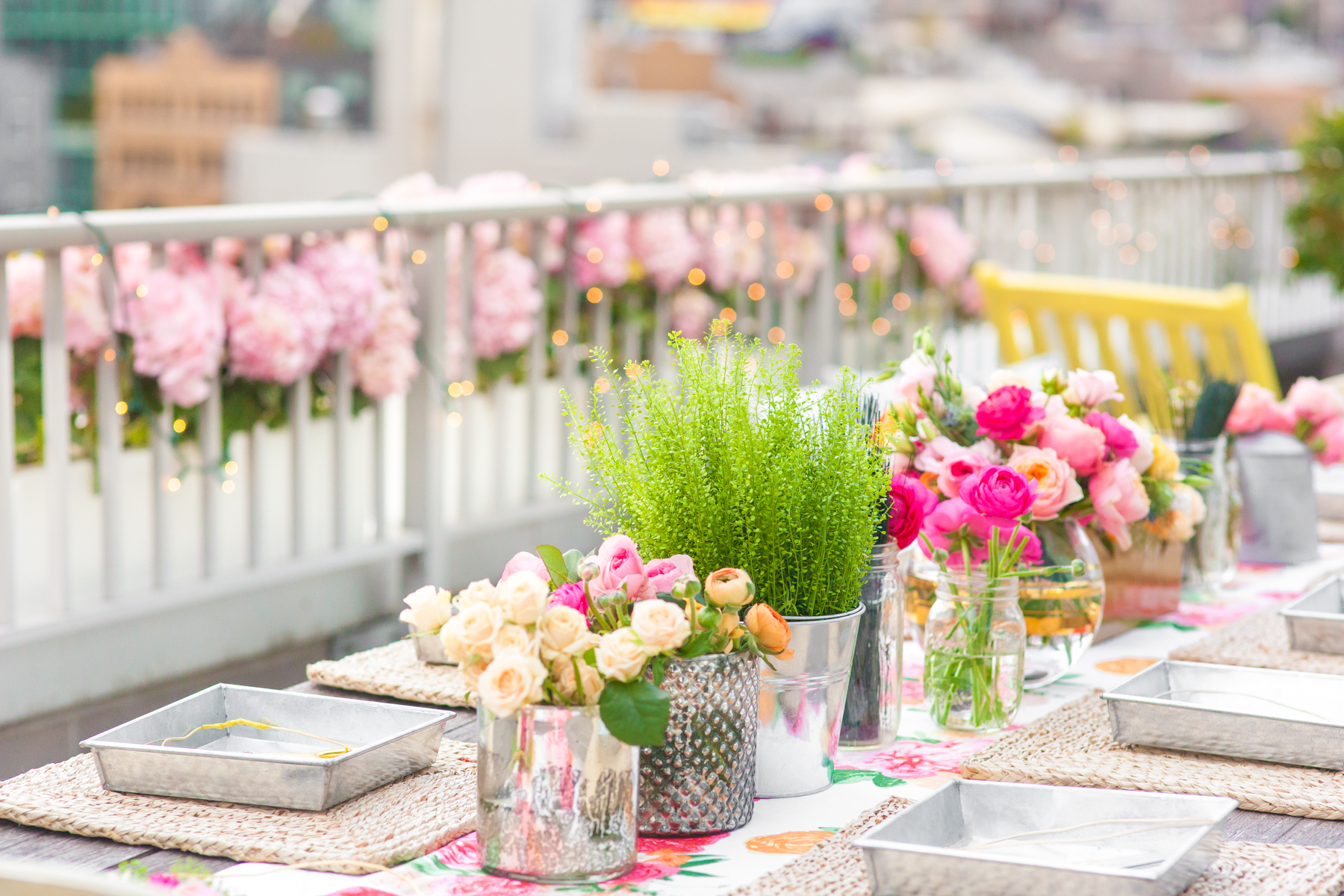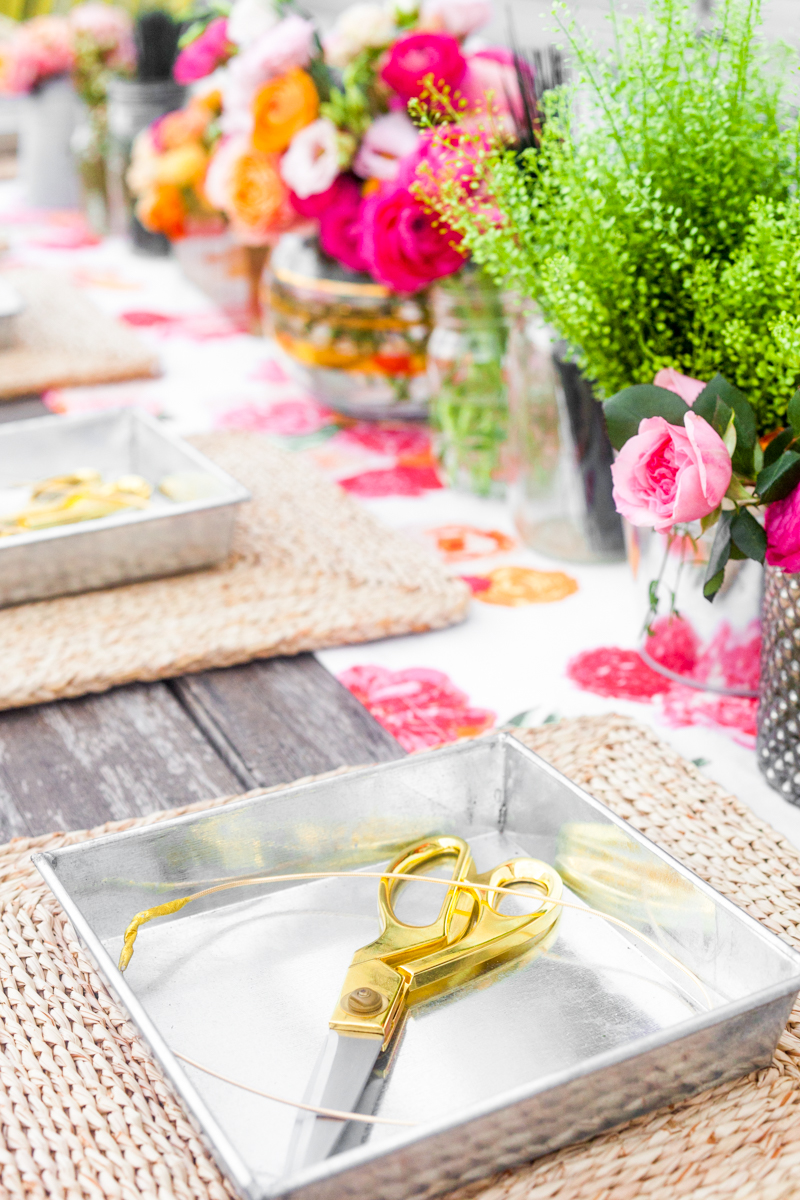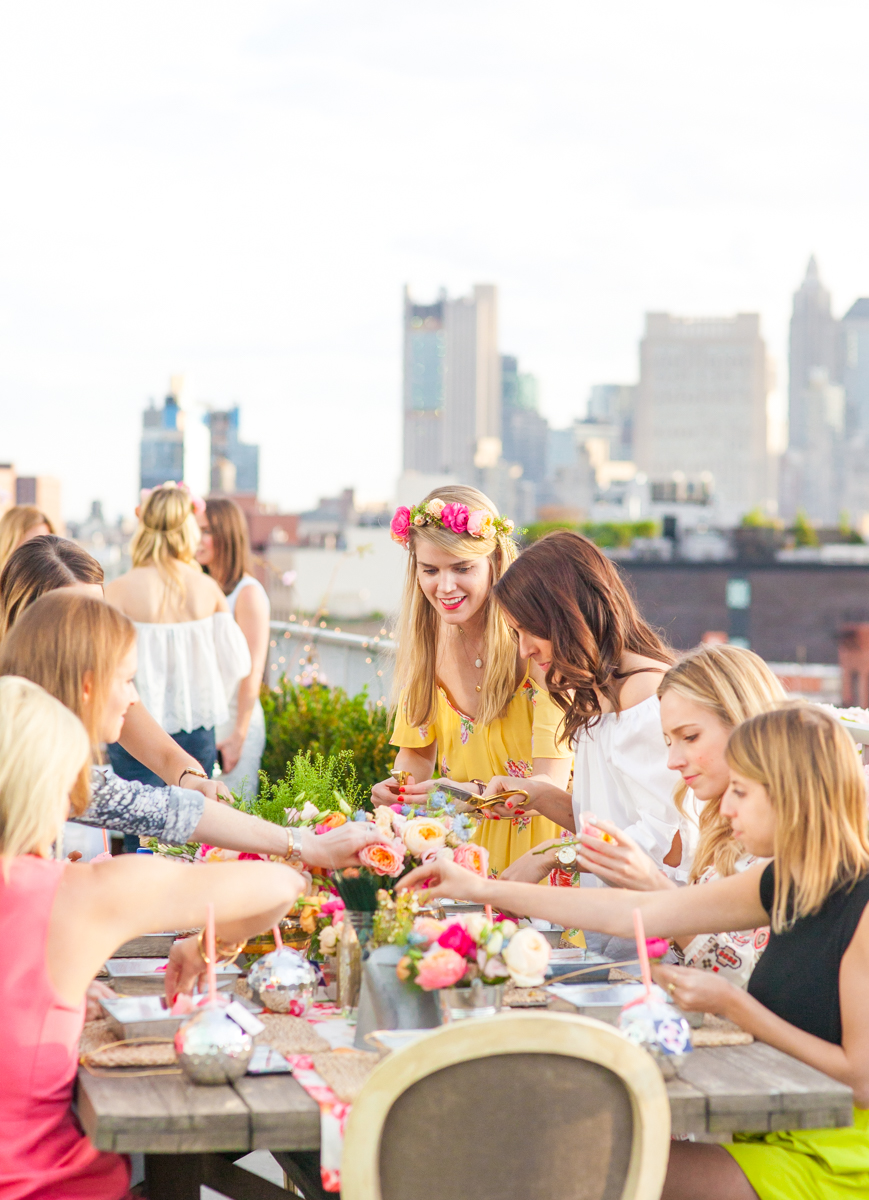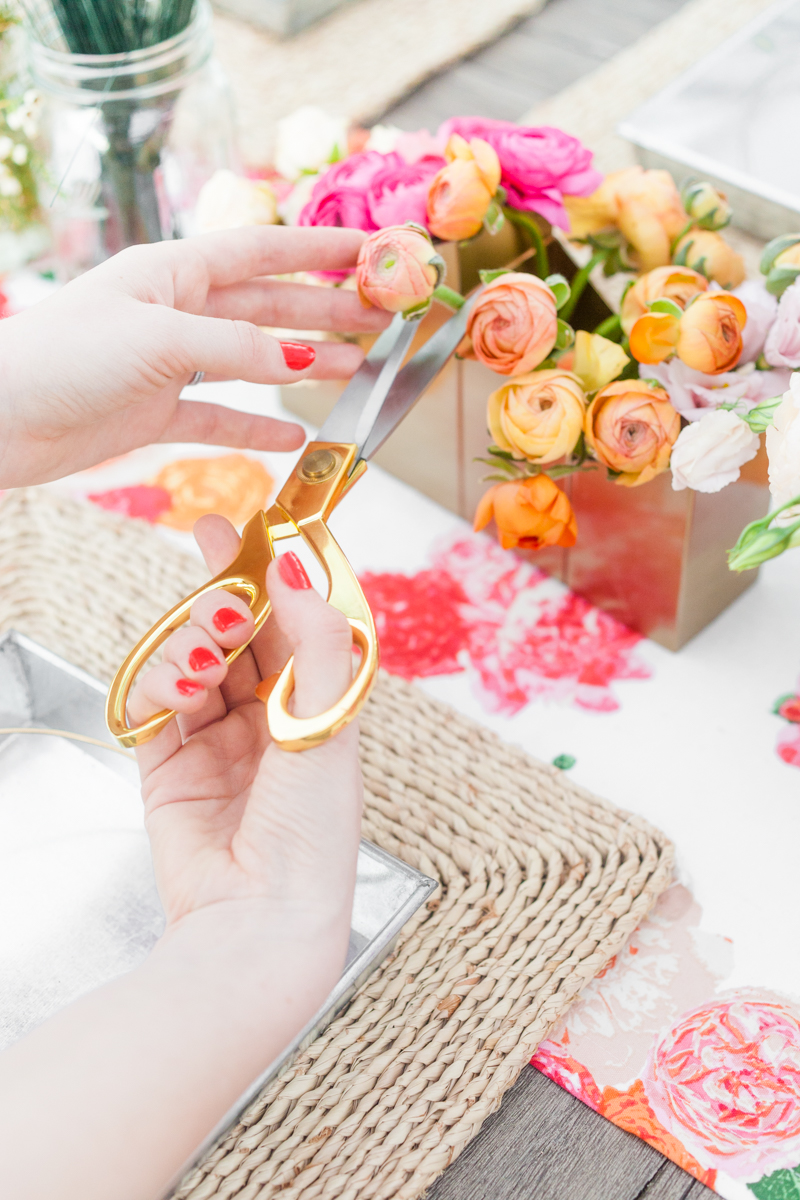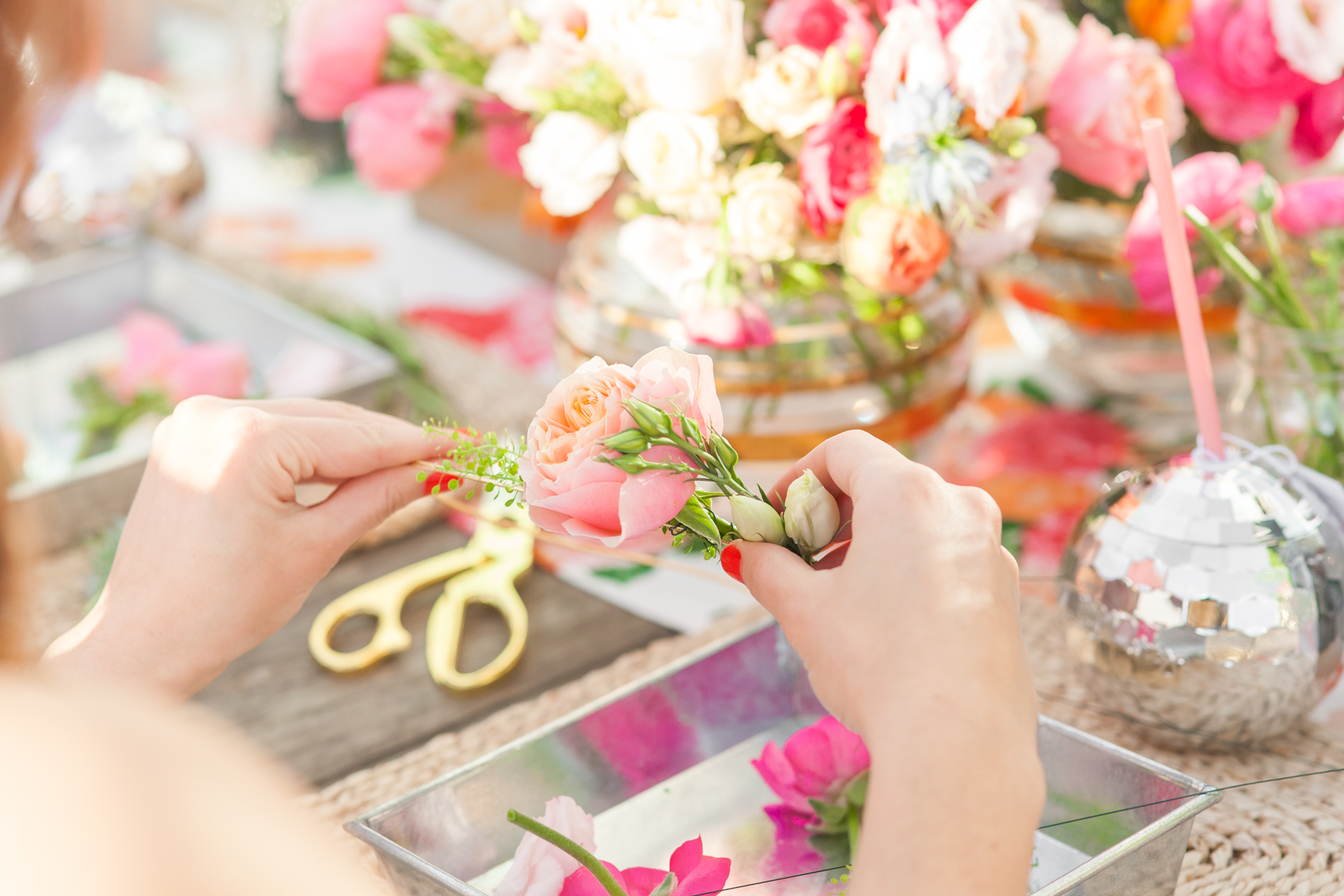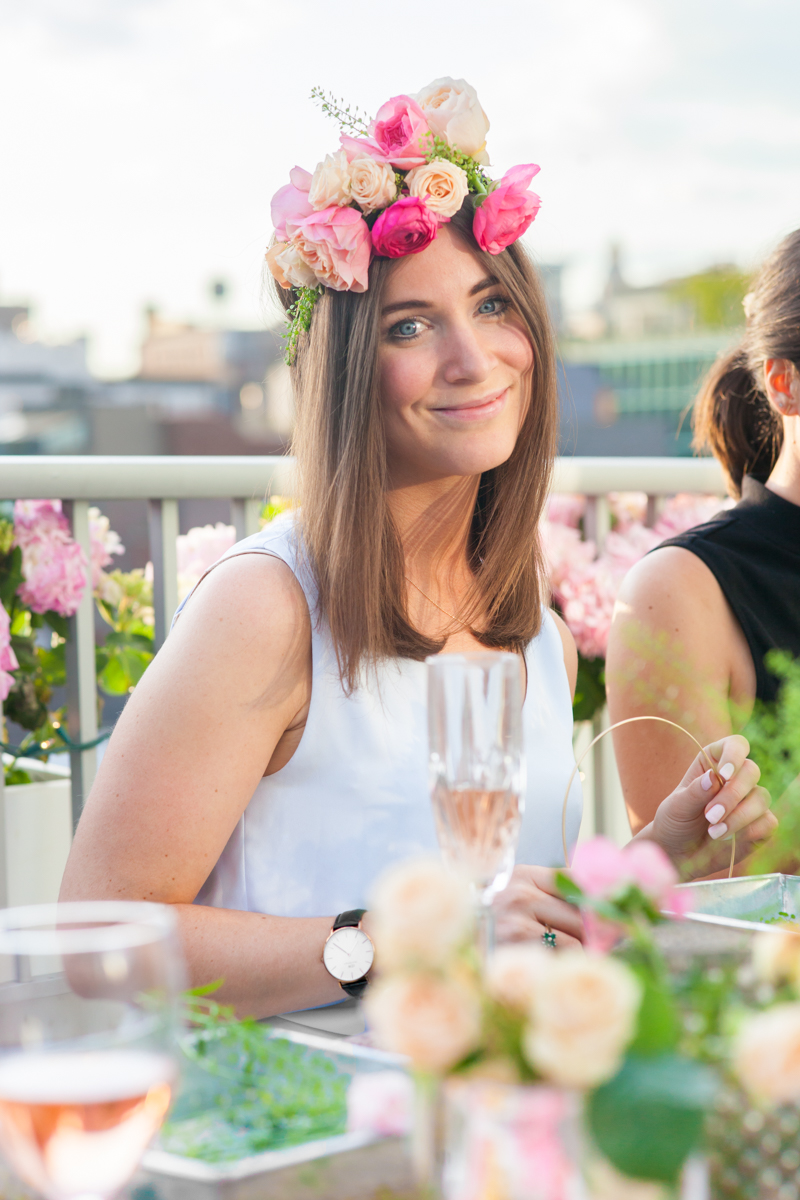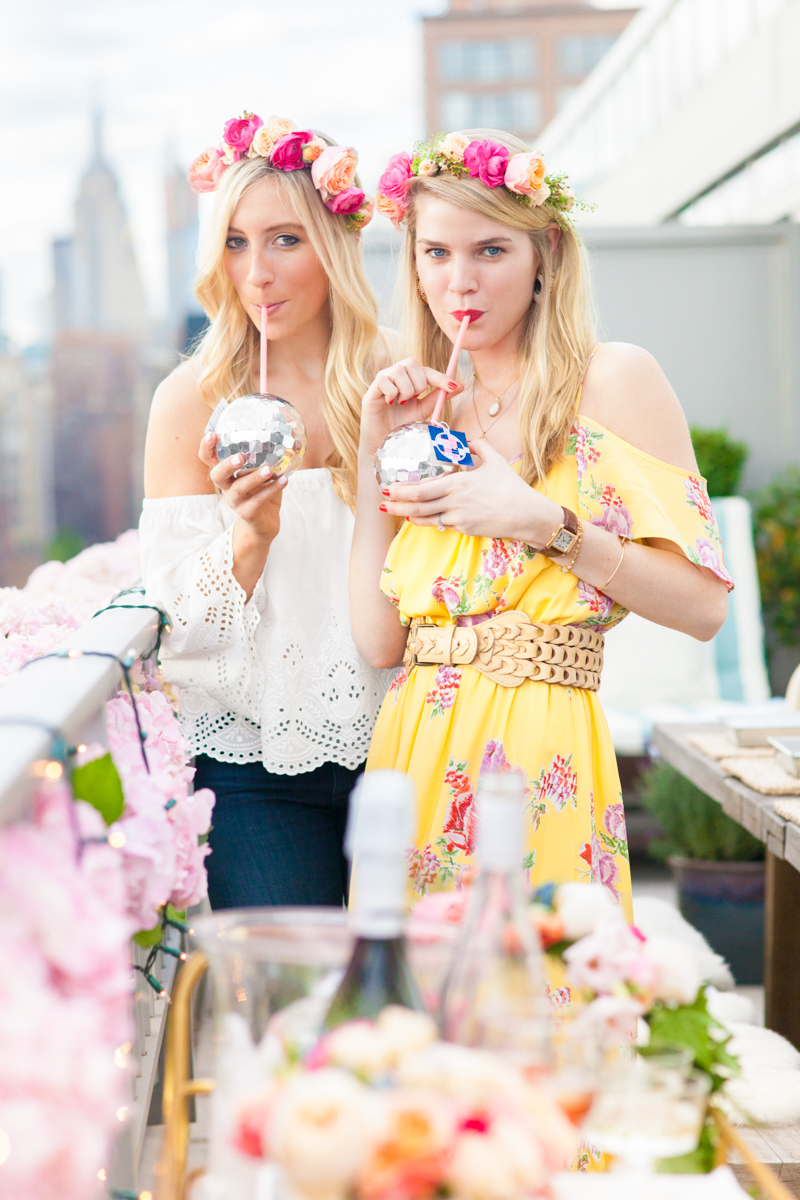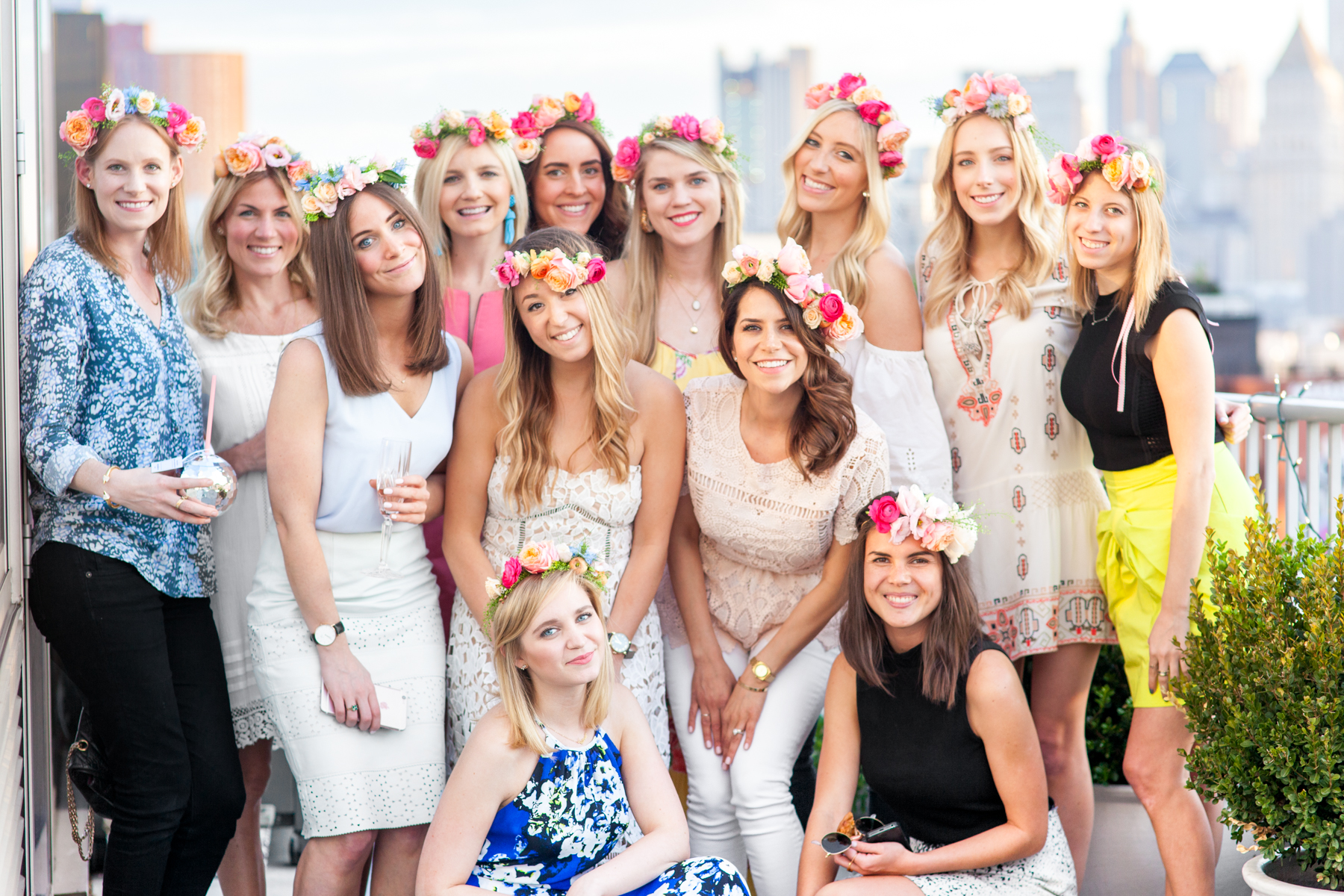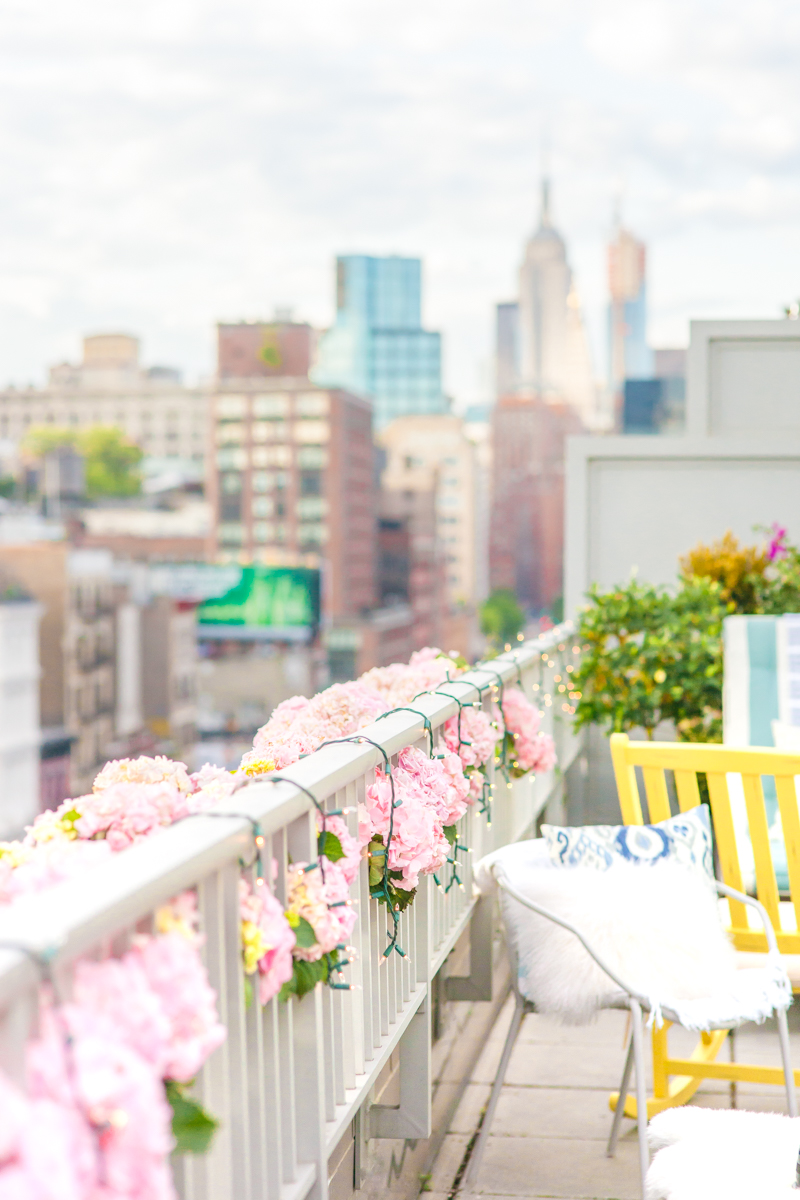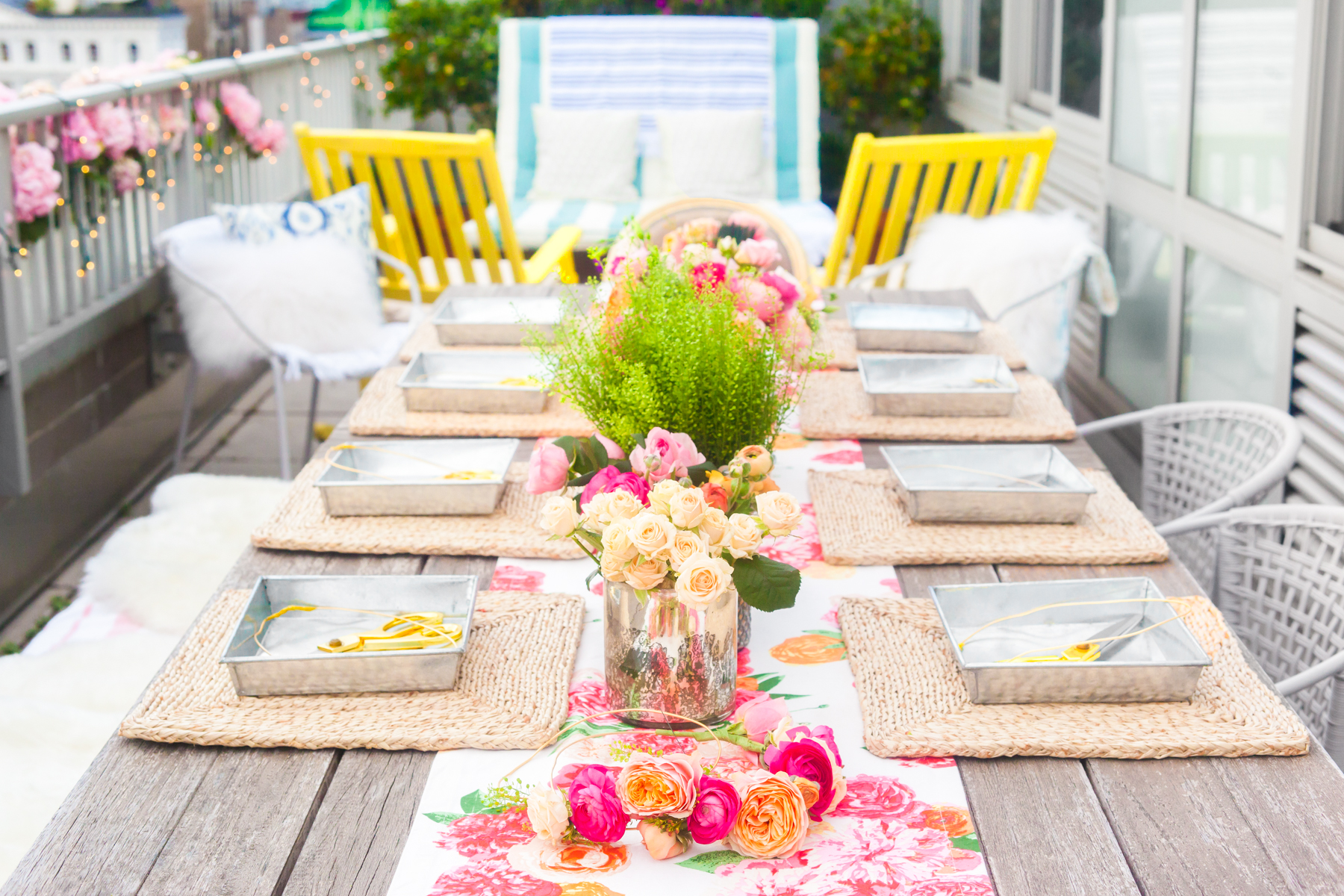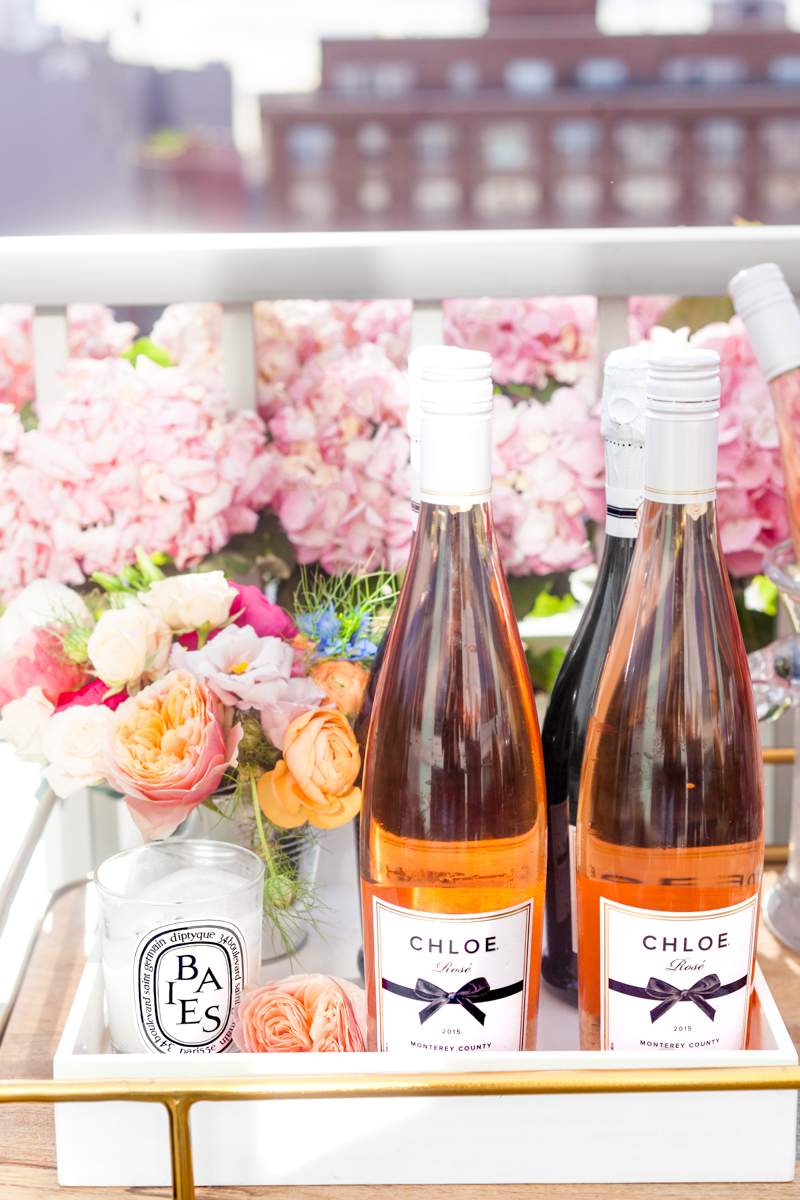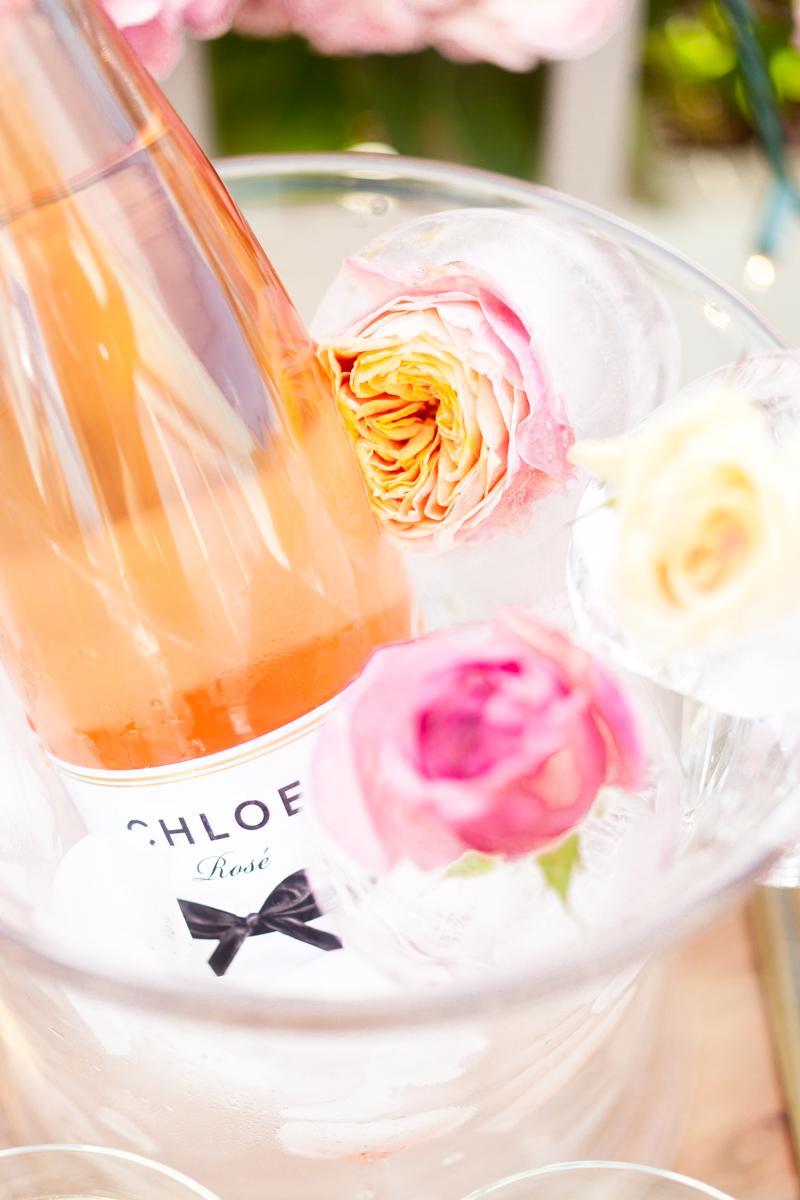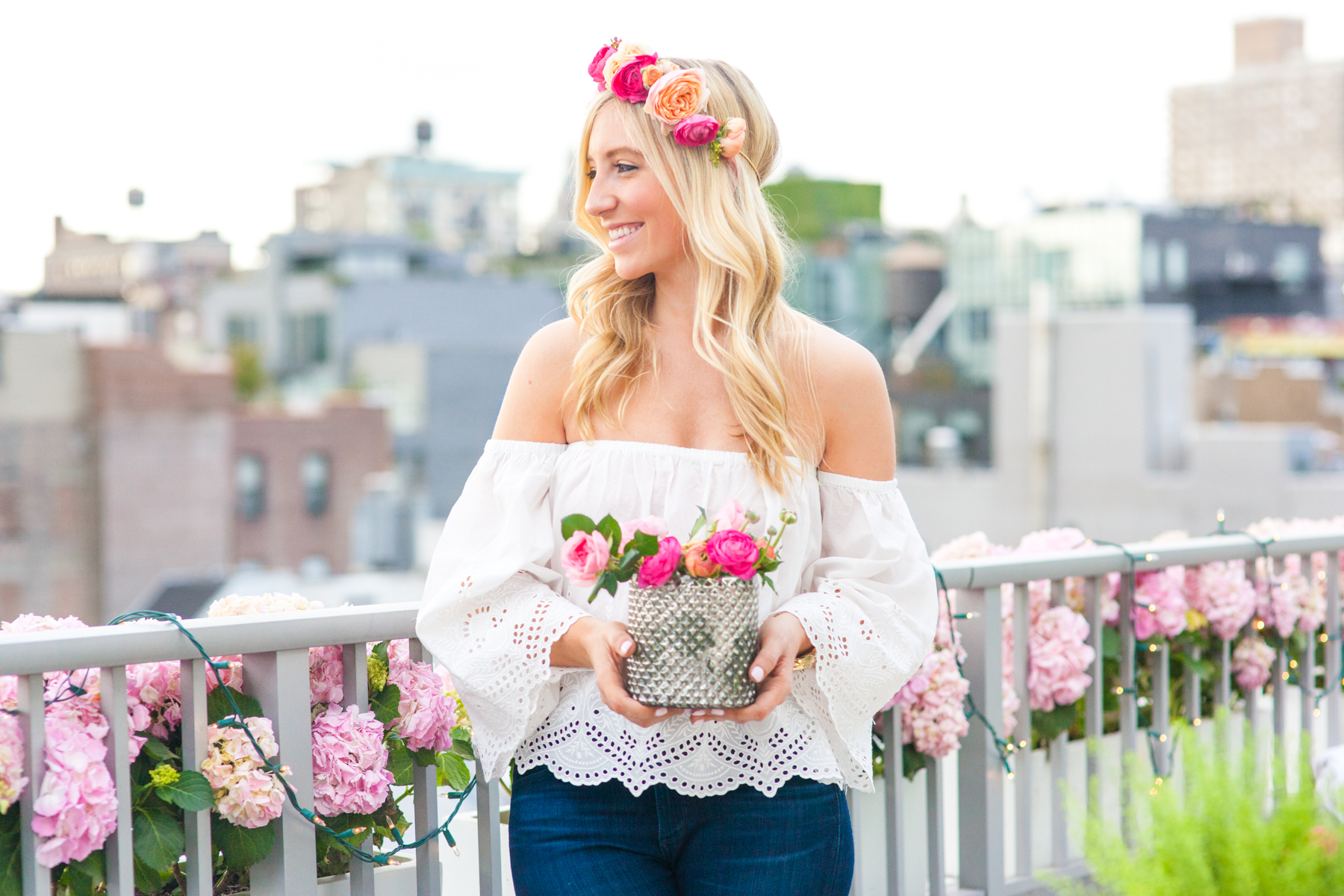 1. ALWAYS SPELL OUT YOUR HASH TAG IN GOLD BALLOONS
When Christy and I were party planning, we knew we wanted gold balloons. What better way to make an impact than by spelling out your hashtag in huge gold balloons?! We originally wanted to line the balloons on the railing out side but given that we were on a top floor terrace, the wind was not in our favor. We set up the balloons in the living room as it was the first thing you saw when you walked through Christy's door. Let's just say it was a huge statement maker and our guests loved them!!
2. DETERMINE A COLOR SCHEME
Whenever you're planning a party, it's important to determine a color scheme. Since we were throwing a flower crown making party for our girlfriends, we knew there would be bright colored blooms everywhere. To go with the floral theme, we opted for a beautiful flower table runner with gold accessories. Target provided us with the cutest gold bar cart (similar), these Nate Burkus gold organizers and gold scissors. We also mixed and matched vases – we used these Kate Spade bubble vases as well as vintage vases Christy had on hand.
3. ACCESSORIZE WITH FRESH BLOOMS
Since the flower crowns were the focus of the party, it wasn't hard to accessorize the party with fresh blooms! We used them literally EVERYWHERE. We even made rose ice cubes to help chill the rose.
4. DRESS UP YOUR BAR CART
There's nothing I love more than a beautifully styled bar cart. You can take a peep at my bar cart inspiration board here. I think a bar cart is such a necessary item when throwing a party these days. Since we were utilizing both the indoor and outdoor living spaces, the bar cart was perfect outside when guests needed a refill. Target has so many great options for stylish and affordable bar carts. How cute is this bamboo bar cart?! Plus it's on sale.
5. ROSE ALL DAY
You can't have a flower crown party (or any party in my opinion) without rose!! Chloe Wine was nice enough to provide our party with rose and prosecco. Their packing/labels are so pretty that the bottles complimented the entire party. I highly, highly recommending buying this wine for your next party!!
Source:http://lauren-nelson.com/how-to-throw-a-flower-crown-party/